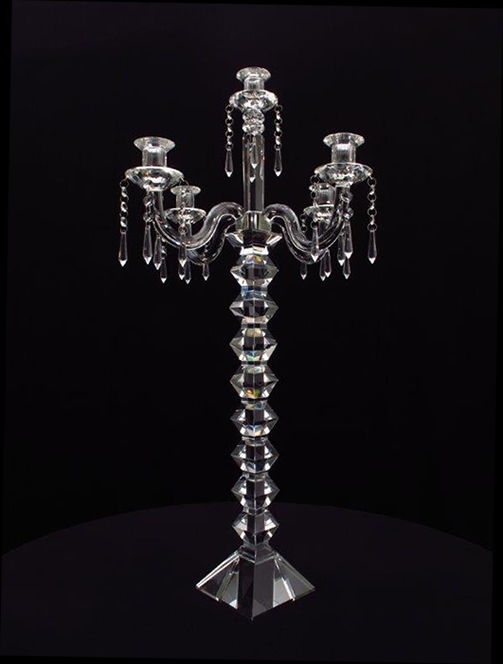 Candelabra Drama is a special event centerpiece and décor company based in Los Angeles, California.  It was inspired by a lifelong passion for timeless design and classic beauty, with an eye towards current trends. We travel the world over and hand select special statement pieces that will lend an aura of luxury and refinement to any event. Our beautiful crystal pieces will elevate your affair from the ordinary to the spectacular. We have many options to choose from to suit various styles and tastes, including crystal candelabras, candlesticks, vases, hors d'oeuvre tables and more.
Our complete collection of elegant crystal designs can be viewed at our showroom. Please ask your florist to arrange a visit.
Our company specializes in customized and personalized care. Your event is our event and we look forward to giving it the distinctive flair it deserves.  
Available for rent through florists.